Mami Mizutori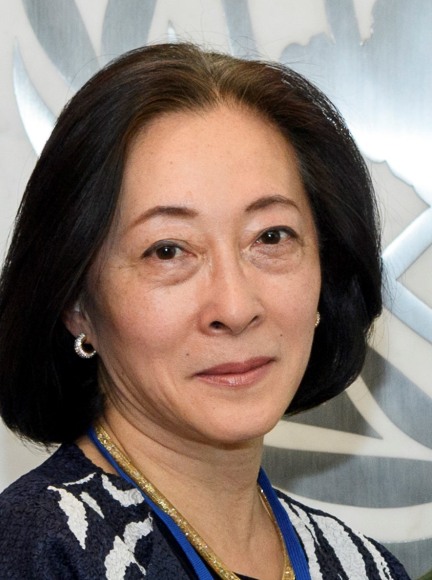 UNDRR | Special Representative of the United Nations Secretary-General for Disaster Risk Reduction and Head of UNDRR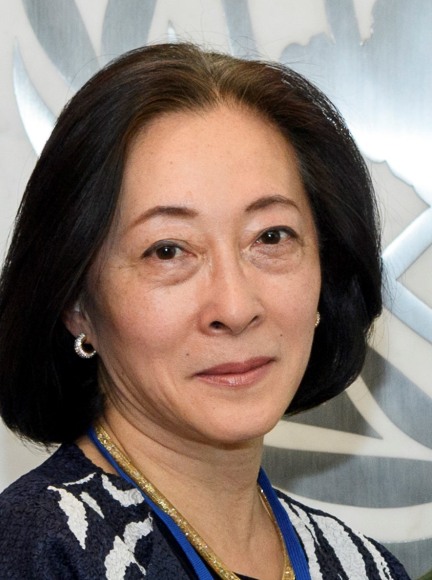 Biography
On 31 January 2018, the United Nations Secretary-General announced the appointment of Mami Mizutori of Japan as Assistant Secretary-General and Special Representative of the Secretary-General for Disaster Risk Reduction, United Nations Office for Disaster Risk Reduction (UNISDR). 
Ms. Mizutori succeeds Robert Glasser of Australia to whom the Secretary-General is grateful for his dedication and excellent leadership of UNISDR.
Ms. Mizutori brings to the position a combination of management and leadership expertise as well as more than 25 years of experience in international affairs and security.  She is currently Executive Director of the Sainsbury Institute for the Study of Japanese Arts and Cultures, University of East Anglia, United Kingdom, since 2011.  Prior to joining the Institute, she served for 27 years in the Japanese Ministry of Foreign Affairs in various capacities, including as Budget Director, Director of the Japan Information and Culture Centre at the Embassy of Japan in London, Director of the National Security Policy Division, Director of the United Nations Policy Division, Director of the Status of United States Forces Agreement Division and Deputy Director of the Personnel Division.  She has worked in London, Washington, D.C., and Mexico City.  She has taught courses on governance in East Asia at Ritsumeikan Asia Pacific University and international studies at Waseda University, Tokyo.
Ms. Mizutori graduated in law from Hitotsubashi University, Tokyo, and obtained a diploma in international studies from the Diplomatic School of Spain.  Born in 1960, Ms. Mizutori is married.